When ECLC of New Jersey reopens its PRIDE Center for adults with special needs, the staff will have new computers to help get them up and running again.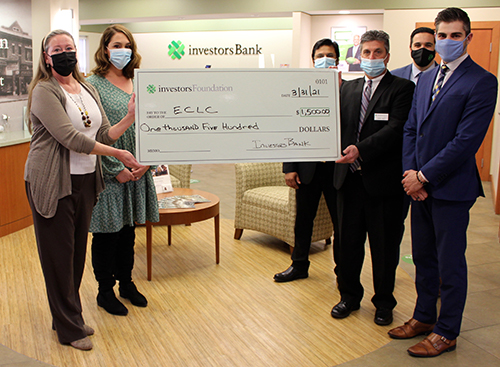 The nonprofit has purchased laptops with a generous donation from the Investors Foundation. The laptops are needed for staff to complete online forms at the end of each day, as required by state regulations.
This recent donation follows gifts in 2018 to ECLC's Chatham school for students with special needs for creation of a Sensory Room and a previous grant to the PRIDE Center for new technology in 2106.
"We are so thankful to Investors for the ongoing support of our programs and this latest gift," said ECLC Development Director Heather Alonge. "Through their generosity, our PRIDE staff can get this daily task finished more easily and quickly."
Continue reading

"ECLC of New Jersey Grateful for Gift from Investors Bank Foundation"