While many students countdown to the summer months of no schoolwork. Our students with special needs continued in the classroom through Aug. 1, and they couldn't have been happier about it!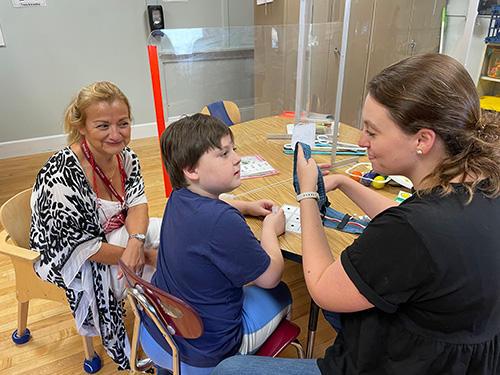 ECLC offers what is known as an Extended School Year (ESY) program at both our Chatham and Ho-Ho-Kus schools.
Most students attend as prescribed by their Individual Education Plan (IEP). The program is critical so students don't backslide. They enjoy an August "break" for vacation and other leisure, but it's practically a year-around program to ensure every student's success.
"For students with special needs, an extended time away from a structured learning program can be detrimental," said Chatham School Principal Jason Killian. "They can start to lose the progress they have made during the year and really fall behind. It's not just academics. They need to keep up their occupational and speech therapy; skills of daily living; and social skills."
The ESY program is included as part of a student's IEP, which determines what additional supports they need from year to year. The program supports our students continuous learning and growing. Happy summer break!