The ECLC school in Ho-Ho-Kus helped children get an A+ on safety this school year! Parents and other caregivers learned from experts, first-responders and others on how to keep children safe at ECLC of New Jersey's Community Safety Awareness Fair on Sept. 29! The free event included: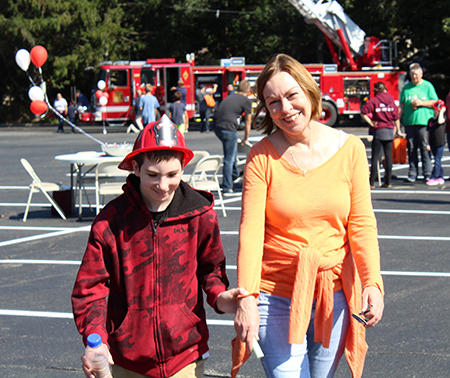 Autism Speaks with information on keeping children with autism and other special needs out of harm's way.
Ho-Ho-Kus Fire Department's fire safety house, where children learn and practice what to do in the event of a fire.
The New Jersey Poison Control Center giving advice on how to treat a child who has eaten something toxic.
Ho-Ho-Kus Board of Health & North West Bergen Regional Health Commission helping to prepare residents for the winter season by giving flu shots from 10–11:30 a.m.
Bergen County Sheriff's Gold Star ID Program offering a free photo ID Card for children with autism or developmental disabilities; and adults over the age of 65 with dementia. The Gold Star ID card provides first-responders with vital medical information in the event of an emergency or when an individual is not able to provide the information on their own.
Free Face painting and games for children to enjoy.
Certified Financial Services professionals with advice on avoiding financial pitfalls.