In another sign of "normalcy," therapy dogs returned to the Chatham school on Nov. 29 for the first time since the pandemic started, almost two years ago!
Three pups and their owners from Creature Comfort Pet Therapy, based in Madison, spent several hours roaming the hallways, and popping into classrooms, to spend time with students.
The youngsters couldn't wait to pet and cuddle with the dogs, who are especially trained to gently interact with people. Students visited on the floor or allowed smaller dogs to sit in their laps for a few minutes.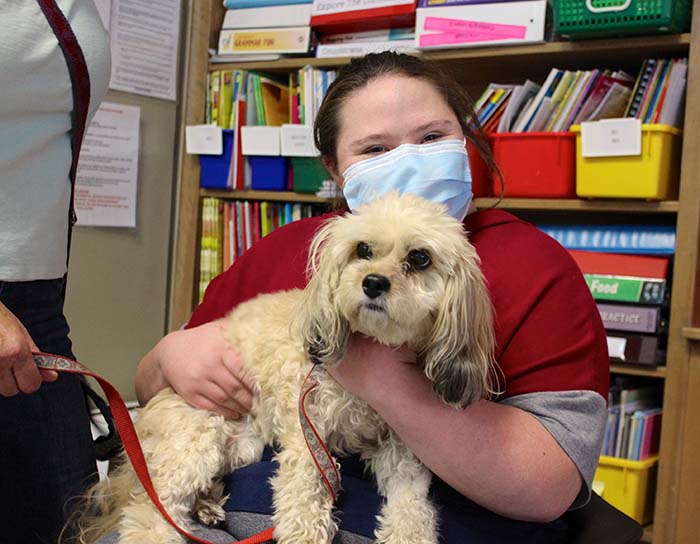 The dogs were like magnets, excitedly greeted by students and staff alike, who seemed just as happy as the students to see their furry friends.
There's more to the dog's visit than just a fun time. The positive impact of pet therapy as a stress-reliever is well-established. This nonprofit provides teams of dogs and their owners who visit hospitals, schools, libraries, mental health facilities, special-needs schools and senior centers.
Judging by the smiles and laughter filling the classrooms, clearly our students and staff can't wait for them to return!