In 1922, as Chatham Borough, along with the entire world, was coming out of a horrible pandemic, there was some a sliver of news: a new school building opened at 21 Lum Avenue.
The new building replaced the borough's original school, located just yards away, which today serves as the municipal building. It was built to serve youngsters in the somewhat new community of Chatham Borough, which had seceded from Chatham Township only 23 years prior in 1897.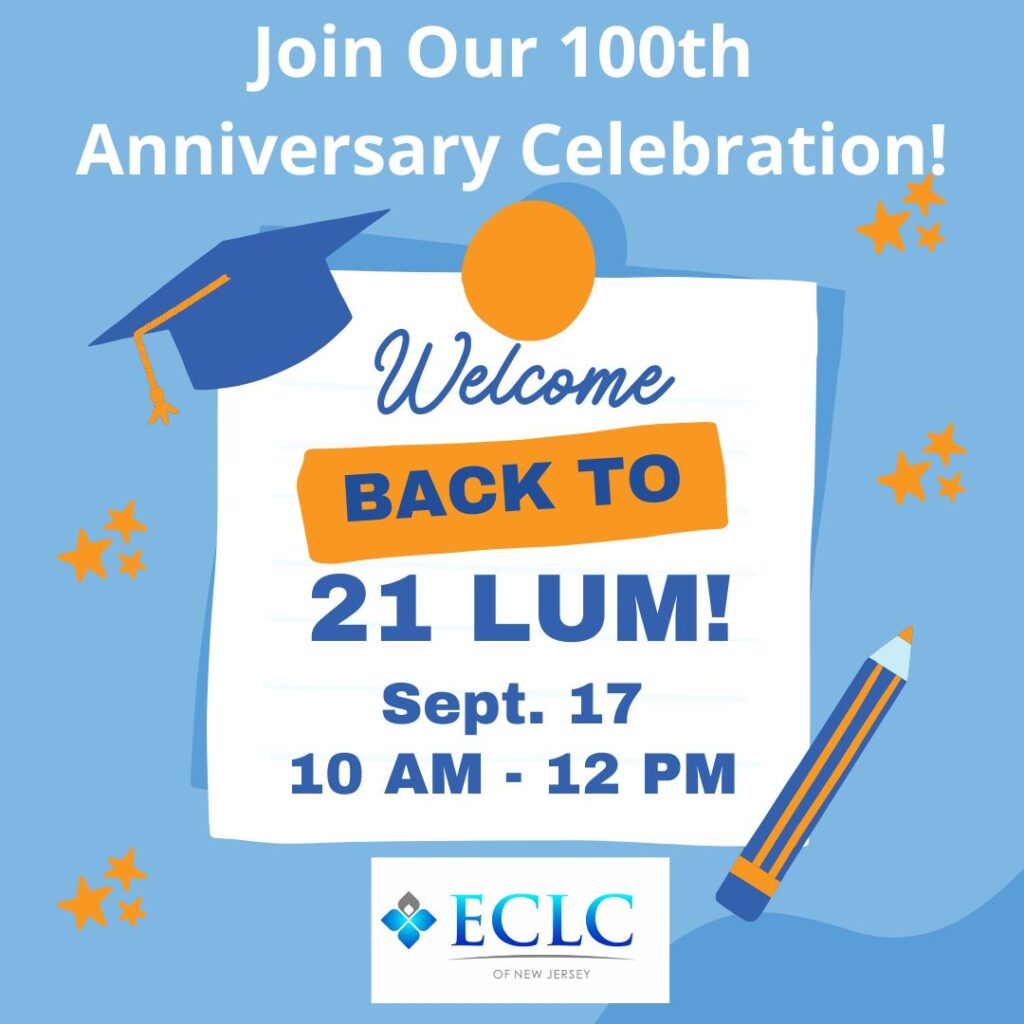 Given the global health crisis, the building's windows were made especially large to allow for fresh air circulation.
The building remained in service as a public school until closing in the 1970s. It first served as a school for all ages; then just a middle school and lastly a high school. The borough developed rapidly, and new, more modern facilities were added with particular focuses on younger, middle and older students. The old 21 Lum stood vacant; there wasn't a plan for its reopening.
Then, in 1988, ECLC's school in Morris Township was in a predicament. The program for students with special needs was attracting more students each year and needed additional space. The "Morris School," as it was called then, went in search of a new home and found one at 21 Lum.
In the 1990s, ECLC launched a multi-million dollar capital campaign following the move and renovated the school to meet the needs of students with Down syndrome, autism, and other disabilities. More recently, a sensory room was added. And, during COVID-19, Plexiglass and other accommodations brought in to allow for the quick and safe return of students in September 2020.
Let's celebrate this stories past! On Saturday, Sept. 17, ECLC is excited to invite all Chatham "21 Lum" Alums to celebrate the school building's 100th Anniversary! Alums are welcome to enjoy breakfast treats and tours of the school from 10 a.m.–12 p.m. Guests are asked to please RSVP at: https://forms.gle/DtQPzKk2VnJsNJEo9.