The first day of school is one typically filled with emotions! At ECLC of New Jersey, the feelings were overwhelmingly upbeat and positive.
With smiles aplenty, clearly our students with special needs couldn't wait to get back into the classroom, and the warmth extended by staff members showed the feelings were mutual.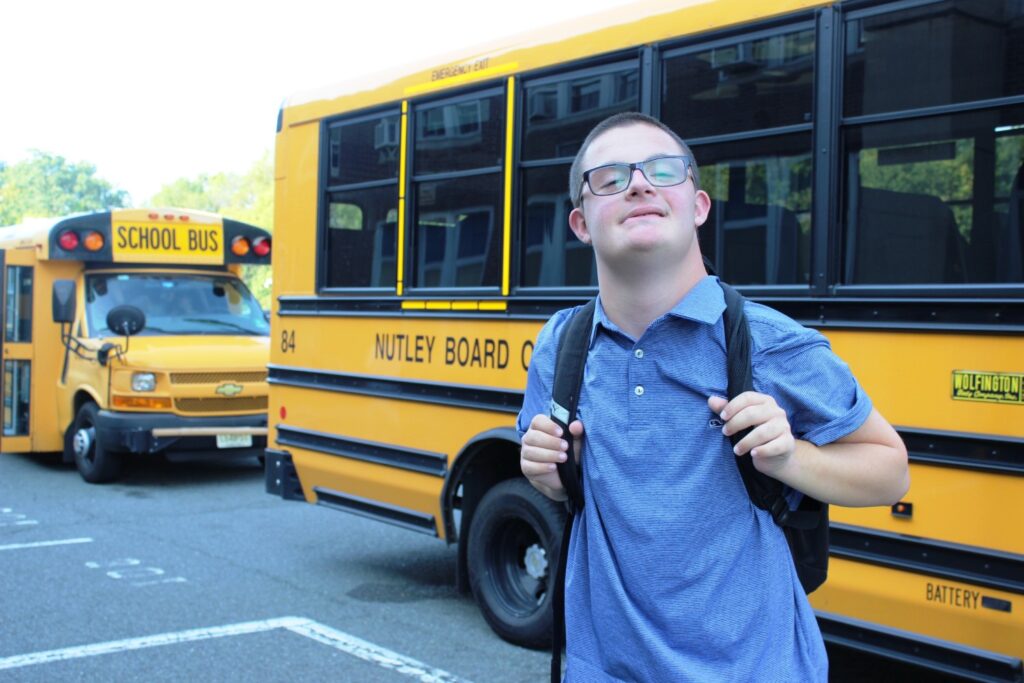 ECLC of New Jersey is a nonprofit that has been educating students with special needs for more than 50 years for learning and growing to reach their full potential in life. Our students have a range of diagnoses of lifelong conditions, including Down syndrome, autism spectrum disorder and other intellectual/developmental disabilities.
Students are referred by their home district to attend ECLC's schools located in Chatham and Ho-Ho-Kus. At ECLC, all students receive a caring, supportive, tailored education, with extras, such as physical therapy and occupational therapy, if needed.
Their personalized curriculum follows what is called an IEP (Individualized Education Program), which creates a plan to ensure continued progress for the student.
Parents and educators are invited to tour ECLC schools to learn more. Schedule a tour by sending an email to Public Affairs Director Amalia Duarte – aduarte@eclcofnj.org.
About ECLC of New Jersey
ECLC is an accredited, nonprofit with two schools in Chatham and Ho-Ho-Kus, educating nearly 300 students and offering post-graduate program to some 600 adult clients and school alumni.
ECLC provides two paths for students after graduation. ECLC's affiliate Community Personnel Services (CPS) finds appropriate jobs for graduates in their communities and provides ongoing support and advocacy in the workplace.
Those graduates who are not ready for jobs can enter the PRIDE Adult Program, with centers in Florham Park and Saddle Brook. Adults in PRIDE spend meaningful days in habilitation activities; volunteering in the community; and continuing to learn and grow.
The PRIDE Enrichment Program is a twice-weekly evening component that is open to any adult with special needs who is either working or in another day program.